Episodes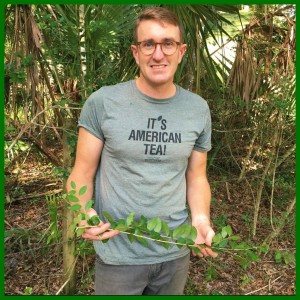 Thursday Aug 06, 2020
Thursday Aug 06, 2020
Today we talk to Bryon White, co-founder of Yaupon Brothers, we talk in length about Yaupon, a caffeinated plant native to United States, and that was a central cultural item for the Indigenous people of the South East of North America. 
Bryan tell us the story of the Timicua people who inhabited Florida for thousands of years, and they use of the Yaupon Plant, and the environmental benefits of a local grown caffeinated plant.
 Bryon shares as how as a non native, the importance of honoring and respecting the history of the indigenous people and the care for this very special plant, and the environmental benefits of supporting this indigenous food. 
The White Mountain Apache Tribe has one of the highest infection rates of COVID the country. They are in deep need of diapers, bottled water, cleaning supplies, and masks. If you are able to donate, please do so,  items will be dispersed to different people and places on the reservation. If you are unable to help please share this item request online because you never know who might be able to help. 
 Send the donations to PO Box 700 Whiteriver AZ 
Check @sareyataylorr on Instagram for an updated amazing list and more details.
Thank you!
☀️
Comments
(1)
To leave or reply to comments, please download free Podbean or